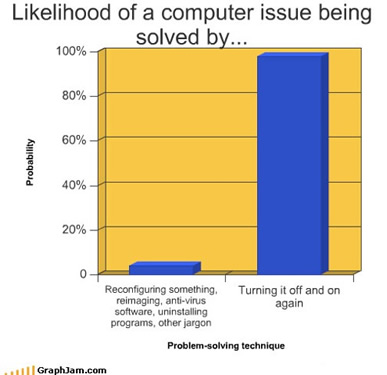 Purely for fun!!
This is a personal rant! wwc
What does a stallion owner do when a client, who has won an auction donated breeding, refuses to mail in forms and complete payment for the services rendered, and has a foal on the ground?.. Do we Refuse to send out the breeding certificate.. for registration ? Report her to the Registry?
From time to time , a mare owner , intentionally? accidentally,? does not complete and turn in the correct forms, and the very generous stallion owner has already made it possible to complete her breeding season. She was in a hurry, or she had an ill family member and did not send it in, etc etc. So now we have done our work, and signed our forms, etc, and now WE are out some money ,spent a great de l of time and feeling very taken advantage of.
Using an AguaPacer; rehab, and performance.
Feb. 2010: I found this article to be very important, and timely. Our young mare by Royal Prince is one of the horses mentioned by the author that benefited from this process. wwc Article link
Yesterday ( click )
Sent to me by a good friend, a true horseman.
Shelf Life for A Stallion..breeding trends.. to follow or not to follow?
I stumbled upon this article at the Hassler Dressage Website, today, Spetember 29, 2009, and think this is very important for breeders and those thinking of breeding to read.
http://www.hasslerdressage.com/archives/between-rounds/btr-10-07.html
Let me know what you think! wwc
Buy American, Breed American, hire American trainers!
2009: I truly believe that in the US we now are breeding the quality of horses that compare well with the horses found in Europe. Every year for the last 4 or 5 years the German judges at the Warmblood inspections have commented that many foals are showing the equivalent type and talent as their European counterparts. While we have lagged behind in the training and competition of the young horses, that too is changing through the efforts of the major registries, like the AHS, The Oldenburg NA, Oldenburg Horse Breeders Society (GOV), RhPSI . There is something to be said of American riders aboard American bred Horses for the FEI competitions around the world. Breeders are working very hard learning about the bloodlines and trying to breed good mares to the right stallions. They need the support of the US buyers and riders. — WWC


Use of Frozen Semen..to Thaw or not to Thaw!
Both Donavan and Rosall have had excellent results with frozen semen. That being said, I know there is a lot of controversy and discussion regarding whether this is the way to go for breeding your quality mare to our stallions, or any other stallions.
Before I go on about my own experience and opinions, I would direct you to Select Breeders Services, in Colora MD for up to date and reliable information regarding the use of Frozen semen. (see Links page).
tFrozen semen can be utilized in many ways. It can be used almost exactly like you would if ordering fresh cooled..i.e. .mare is ready, send for it, and inseminate, wait for results of the ovulation. The advantage would be if you have purchased it by the dose and mare gets pregnant with only one or two doses, you have not spent the over $1000.00-$2000.00 dollars that most do when breeding to top stallions. But if it takes 4 rmore doses you may spend the same amount and unless you have specified in a contract you want to purchase the Live Foal Guarantee, you have no option to rerutrn again without a new contract and perhaps new terms and costs. I have never had to use more than 2 -4 doses of either Rosall or Donavan frozen semen to get my mares pregnant.. maiden or proven.
You can use frozen as you were putting money in the bank. For example buy the 2 doses of frozen. Have your vet store it for you for whenever you need it. Enter into a contract for collection and shipping, but now you have some frozen to cover you if the mare fools everyone and ovulates early or late, or a shipment is l;ate due to weather..and you want her pregnant now!
The other reason for using frozem is that it is the only way to use a certain stallion for breeding either because he is deceased, or overseas. Most contracts from overseas do not include LFG.. You just buy the doses you want. pay the price, and hope. There are several reputable distributors in the US of foreign frozen semen. I, myself have not ordered semen from overseas, as I feel I have two excellent stallions of my own, and there are many others to choose from here in the US.
The important things regarding the use of frozen semen to remember are 1. to have a VET you trust that is experienced; 2. have a MARE that is proven and in good health (younger preferably) and 3. use every method of checking her that you can, even if it is a bit expensive, since timing is everything..
Good Luck! Technology has come along way baby!
wwc


Things Don't Always Go the Way We Hope
I am always sad to hear that each year a few mares have resorbed or aborted a fetus, or a mare will die giving birth or a mare will just not get pregnant after numerous tries. This year (2006) I also hear of mares shutting down due to the heat. I just got word from a loyal breeder that her mare resorbed, and she thought she was pregnant almost ready to have the foal. It would have been a spectacular foal as a full sibling is wonderful. I feel I must make some comments.
Breeding is not a business for the faint hearted! I almost stopped before I really started when my first foal ever by Donavan was stillborn. As I have learned from my vets who I trust completely, mares are the hardest animals to get pregnant and to have successfully hold a pregnancy. They are fragile animals.
Everything can affect them, their emotional environment, stable environment, light, weather, activity, age, etc. They don't do well if they try to have twins, and they can get infections, and there can be hidden problems, and there is just bad luck too.
And timing is everything. It only takes one sperm to do the job, but getting it to the right place at the right time is the trick. If at all possible, bring your mare in to our clinic and let the vets with Donavan manage the insemination. Next best is to take your mare to your vet, so she is there whenever a check up is needed. So I want to stress that there is great joy in having these foals, but there will be disappointments and there can be high financial costs, and frustration.
In Donavan's case, frozen semen is a good alternative, since with proper vet management, you can be ready exactly when the mare is!
As a stallion owner and a mare owner, I have seen it all from both sides, and all we can do is pledge that we will keep Donavan as healthy and able as we can and we encourage you to really take the time, spend the money to have your mares checked and kept healthy and communicate with our vets. Have your vets talk with ours and we will try to make it as pleasant and successful an experience as it can be, but knowing nature is in charge!
And also remember, you are working to have a foal with great talent, excellent breeding and valuable in monetary terms, so focus on the end result. Dr. Andy Schmidt always says, the only thing we can really count on with the mares is that we cannot count on them! — WWC
We can Learn Something New From Every Experience
Just returned from a super trip to Texas (Fall 2005), to see my daughter and son-in law, and to attend a Hanoverian inspection with them and their first Hanoverian colt, Donnacha (Dunny), out of his AHS approved Dam, Eve of Victory. They also brought a TB mare, a former eventer, Dona Valliant, to see if the AHS would be able to approve her for breeding. She is in foal to Donavan for 2006, and years ago, before she was with our daughter she was approved by the ISR/Oldenburg NA.
The Donavan colt was very well received and praised for his entire impression, movement, and conformation. Praise was given for the improvement Donavan made on Donnacha's AHS approved TB mother, Eve of Victory. TB's often show a bit flatter gaits, less than super feet, and leaner, less substantial legs and conformation. Donavan "fixes " these! The judges were Volker Ehlers and Vanessa Carlson, two very highly esteemed breeders and part of the judging team this year for the AHS. Volker remembers Donavan when he first came from Germany, and saw him at his 100 Day Test in CA! He commented on what a nice stallion he was. I must say I was very proud of that colt! He was a very well behaved three and a half-month-old colt.
The day did not go so well for the mare Dona Valiant (aka Nellie). First off, it again came clear, that one cannot bring a TB mare, or any mare that is a bit nervous to be away from home, to an inspection without practice, and if she is the nervous or a herd bound type, do try to bring her the day before, perhaps lunging her prior to handling in the ring. My daughter's situation was such that had not been possible, so she learned. Also, remember TB's must score higher overall than Hanoverian mares, and must earn a 7 on trot and at least 6 on walk. Nellie was very much praised for several of her conformation points with high marks for head and legs and feet, etc, but she was too up tight to show a good walk and trot, so although they liked her type for a TB mare that would be entered into the AHS stud book, they could not pass her that day. So like many others, my daughter will have to investigate whether this mare, with some more preparation and work, actually has a more reaching, relaxed walk (I think she does as I have seen it at home), and if she can show an improved trot, and whether it is a good idea to bring her back to the AHS with her foal to try again.
I am talking about this as I hope this will give some of you more insight into how to approach an inspection with your mares, especially the TB mares that Donavan crosses so well with! Please read the information the AHS puts out on their website and in the stallion book, as well as videos that are available. It is a bit of work, but so worth it. Some of Donavan's most successful offspring so far have Approved TB Dams! The Warmblood registries need a certain amount of TB blood to keep the ideal they have for their breeds. Of course this advice holds true for all of your mares! — WWC
###
Leading Sires ... Are they?
An Opinion: Regarding USEF Leading Sires Lists.

I want to share with you some information which may be of interest. I have mentioned on the News page, in the past that Donavan has been listed very high on the USEF Leading Sires lists for a few years. This is so and we are proud. But we also want you to understand that these lists aIre based on the results of offspring either showing in- hand, or competing in a variety of disciplines. There is a list for each. So , if a Sire has no offspring competing that year, or someone does not report the sire's name, then there are no points. So even though it is a nice accomplishment to get named, it is not necessarily a true barometer of who is a truly top sire or where they really rank. It can work both ways for a stallion, in his favor or not.
For instance, one year Donavan had an approved son, Drachen Herz, who in years' past scored very well in hand and under saddle. His accomplishments surely helped Donavan achieve his high place on the Dressage breeding List. We also showed some youngsters, and they did well. Another year, Drachen Herz was in training and his rider was training to reach another level under saddle, so there were no scores for him. The same is true of my first Donavan gelding Duesenjaeger, (Pilot). For a while, he was training with JJ Tate to start second level after doing very well for a year at First; when he got ready she competed but it may or may not occur when the list is compiled. Now he is owned by an Adult amateur, and she may or may not continue to show. Donavan in 2008 ranked about 85 out of over 1000 places ..a very good standing for him.. Dressage sire. We are talking about going against such names As Weltmeyer, Donnerhall, Contucci, etc. These stallions have a huge number of offspring.
Drachen Herz and Duesenjaeger did well in- hand before going under saddle. There are many fine Donavan foals on the ground now, from new foals to in 2009, even 9 and 10 year olds.. If their owners do not wish to show in hand, then there will be no points for Donavan in the Breeding Sire List. If they do not show under saddle, then there will be no points for Leading sire of Dressage horses, etc. It does not change his talent, ability, or value as a sire. Many people would not know this as his name might not be on the list that year.
Another point I will make; a stallion may have only one or two "stars" out there doing very well. Another stallion may have 20 offspring starting to compete, doing fine at lower levels. However believe it or not, a couple of "stars" can accumulate more points than several others together. But I am not sure which is truly a sign of "Leading" sire, one who had a couple of stars out of 150 offspring, or one who has 20 competitors out of 350 offspring! Something to think about. In Europe a stallion can sire 200, 300 or more foals a year..but if only 10 do well then that % is not as high as a stallion with 50 offspring but 15 do well.
Also as far as Leading Breeders Lists go, once again , this is not based on how many foals bred, or how they rank at the inspections, they are only ranked by the offspring they have showing! So the breeders who can get out there and show their foals, can reach a high ranking. They are to be commended for that effort, but there still are many super foals out there from smaller excellent breeders who will not be reflected on these particular USEF lists. wwc
###