Welcome to Wendy and Marty Costello's Sporthorse breeding program. formerly Riverland Farm, est. 1995 and now is

Kent Island Sporthorses will continue the breeding of good minded, talented sporthorses for the Amateur and Professional; offering excellent service to our clients., growing young horses with care and kindness and fair treatment to humans and horses alike!

Address: 7220 Kent Point Rd.

Stevensville, Maryland, 21666; on Kent Island .

Across the Bay Bridge from Annapolis, Maryland.

New email address , Wendycos@gmail.com.

Ph. 443-249-3566

fax: 443-249-3568

Home of The Donavan Group, LLC and Rosall Partners, LLC.

Don't you want a KIS ?
Our Story
Photos on this page ©by MJCostello or WWCostello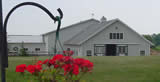 < Started here Riverland Farm was located in Mequon,
just north of Milwaukee,
and an hour and half north of Chicago. Riverland consisted of 38 acres of partly sloping former farm land, and lowlands that are bordered by an oxbow (bend) of the Milwaukee River. The house , 10 stall barn, ( grown from a 7 stall barn), an indoor and outdoor Dressage arena, 3 and 4 rail fenced pastures with shelters, paddocks and round pen, sat on 12 acres with the rest groomed for trails full of wildflowers and wildlife.

We enjoyed our time there very much.
Original text for Riverland Farm...click here
Regardless of the change in the name of our program to Kent Island Sporthorses, the following remains true: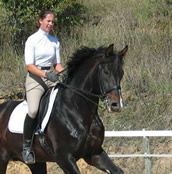 With Donavan something wonderful is always happening!
With Rosall, there is always Excitement!
As of February, 2007, Rosall was acquired as our "Junior Stallion" , to bring more wonderful talent, and variety to what we can offer North American breeders and to match up with Donavan's lovely daughters!!

He will be trained and competed by Jessica Jo Tate!

Learn more about this excitement that Rosall is bringing to

the New Kent Island Sporthorses , and Team Tate Dressage.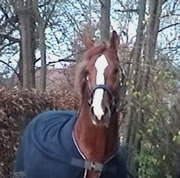 click on Rosall to go to his page.
Our new location is in Maryland, ( as of Oct. 2007). Please call to come by and visit our new place!
---
Snapshots from our first location: