This page viewed best when stretched wide!!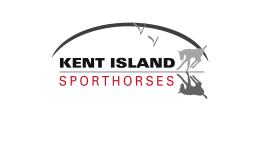 JJ Tate Relocates: Click here
---
Introducing ~ Rosall,
Oldenburg Stallion by Rosario (Rubinstein) out of St.Pr.St. Liberty (Akzent II/Absatz). Licensed by the Oldenburg Verband and Oldenburg NA.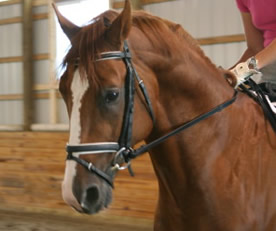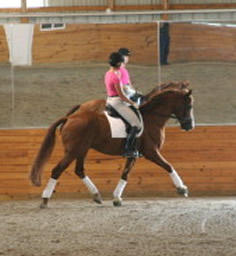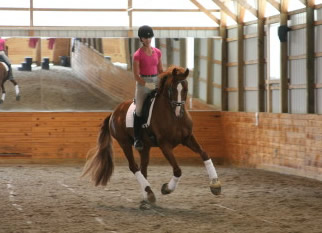 above: Rosall with JJ Tate at GoodNess Ridge Farm
In order to Go to a Page of Rosall Photos click!
2007 Dressage at Devon -right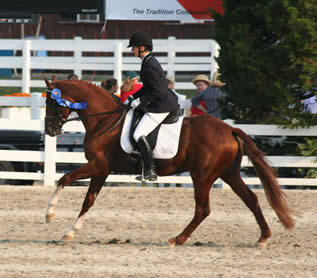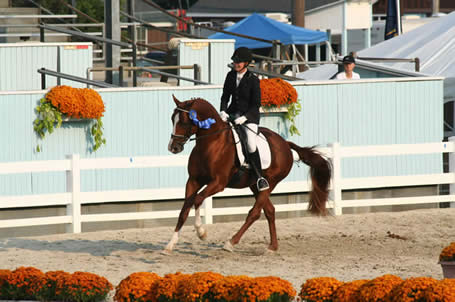 *To enjoy MORE photos taken from the first video we took click here for Rosall in Germany Fall 2006.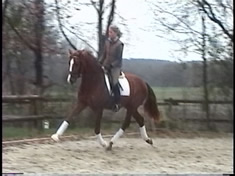 Names on the pedigree with a * have a link.
Rosall
---

St.Pr.St. Elfenlicht--

Rosenkavalier-Westphal.

Antine

---

Castro-Hol

Elfchen III

Liberty/Old

St.Pr.St

---

St. Pr. St.

Love Story

Absatz* Han

Wega/ Han

---

Freiherr* Old.

St.Pr.St. Lagune, Old
More about the Mother line:
Absatz is by ABGLANZ ; Freiherr's Sire is FURIOSO II by Furioso.
Lagune's sire is ADMIRAL I by ABSATZ
---
Our Rider and trainer , JJ Tate has relocated her training business. Team Tate will be in MD , and winter in Florida.
We received this wonderful email from Shari Glickmann, owner of GoodNess Ridge Farm. JJ will welcome new students and horses in Training.

Dear Wendy ,

GoodNess Ridge Farm LLC will be re-locating to Mt. Airy, Maryland in early March 2007. The new farm will boast a 20-stall barn including two climate controlled tackrooms with individual lockers, a lounge with bathroom, and a feed room/laundry room. The spacious 80'x160' indoor arena will have new footing formulated specifically for dressage horses as well as a state-of-the-art overhead watering system to minimize dust. An Olympic-sized 66'x198' (20x60 meter) outdoor arena will be in place by early summer. Private and small group turnout will be available in one of several paddocks surrounded by new Centaur or 3-board fencing.

The talented Grand Prix competitor, JJ Tate, will be moving her training business to GoodNess Ridge Farm in April 2007. We are THRILLED to have a trainer of JJ's caliber and experience at our farm! She has earned her United States Dressage Federation Bronze, Silver and Gold medals in dressage and is currently competing at Grand Prix with scores at CDIs in the 70% range.

In 2006, JJ was a World Cup Finalist and at the Winter Equestrian Festival in Wellington, she placed first in the Grand Prix Special and was FEI High Point Champion. JJ has had top placings at Dressage at Devon at Grand Prix and in the FEI Young Horse classes. She has been Champion or Reserve Champion multiple times at the Regional Finals at the national and FEI levels on numerous horses and has been named to the United States Equestrian Team Developing Riders List.

For more than six years beginning in 2000, JJ trained horses and riders at Wyngate Dressage Center in Walworth, Wisconsin while wintering and showing in Wellington, Florida. Her FEI career has developed with several different horses, including the imported Elite Hanoverian Stallion, Donavan, sire of breed show and performance champions and her current mount, the striking Swedish Warmblood, Cambay. Prior to 2000, JJ was a member of the Region 2 Dressage Team at the North American Young Rider Championships in 1996, 1997, and in 1999 when the team won the Silver medal. Also during 1999, JJ participated in the Pan American Games Selection Trials.

JJ is a noted clinician who trains students in several states, and last year, was one of six chosen out of hundreds of applicants to compete in the "Dressage Idol" contest organized by Robert Dover -- we won't find out who the final winner is until the show airs, hopefully, some day soon!

JJ has returned often to Europe to continue her training and has ridden extensively with Gyula Dallos (World Cup and Olympic Competitor from Hungary) and spent several months in Hubertus Schmidt's barn in Germany. She has also trained with Conrad Schumacher, Gerhard Politz, Scott Hassler, Oded Shimoni, and Charles de Kunffy, her mentor.

It is rare to find a trainer who is equally talented in preparing horses for their FEI career as well as the Young Horse classes. In addition, JJ excels in preparing mares and stallions for performance tests. JJ will offer a limited number of full training spots beginning in April. Please contact Shari by email: sglickman@hughes.net or on her cell: 301-351-5530 for more information.

Best regards,
Shari Glickman
GoodNess Ridge Farm LLC , http://www.goodnessridge.com
GoodNess Ridge Farm LLC | 13979 Unionville Road | Mount Airy | MD | 21771