De Bonne Grace "Gracie"
Foaled March 27, 2005
By ES Donavan out of Elite Mare Bevolina (Brentano II).
Update: 8/2/05: AHS inspection, Gracie is named one of top 4 fillies that day by
German representative of Hanoverian Verband.
To see Gracie's 2006 sister, Debrentanya (Debbie) go to the Offspring page, fillies.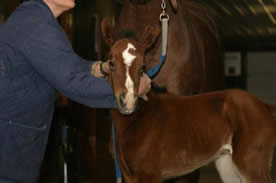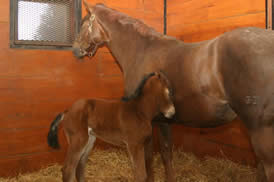 4 hours old above right and below right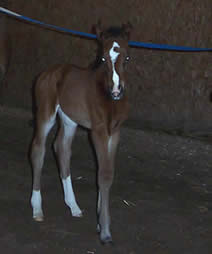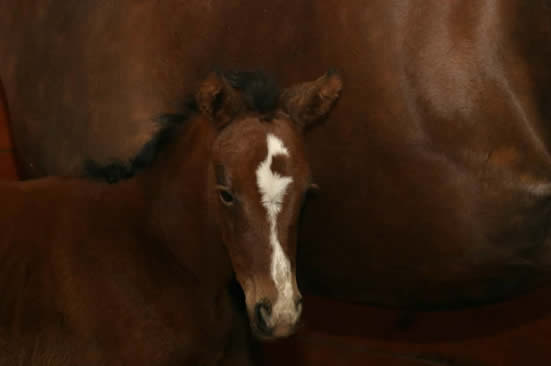 one day old -above