Dragée, by Donavan, out of Bianna by Bordeaux(Bolero). Dam sire is Abajo XX. (approved Germany by VhW.)
Both this filly and her Dam are offered for sale. We have too many horses, and must reduce the herd, since we have two yearling Donavan fillies still at home , waiting for Rosall, our new stallion (Rosario by Rubinstein out of Akzent II mare.) More info: Mares Page.
Back to new foals of 2007 Like her name means, this is the sweetest, most "delicious" filly..very personable, loves to be with humans, and has very correct conformation. Her trot is light and airy, as was her mother's at her inspection , where she was Res. Ch.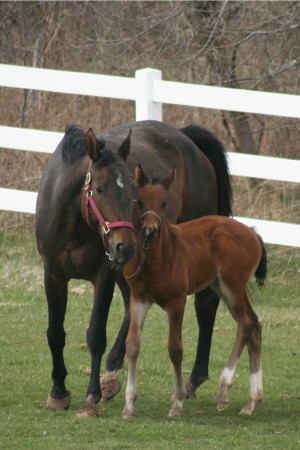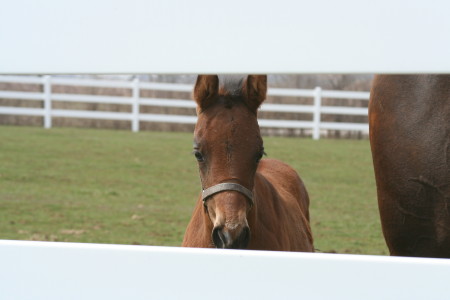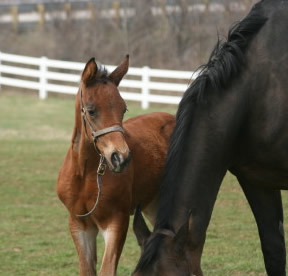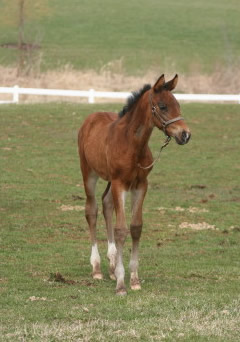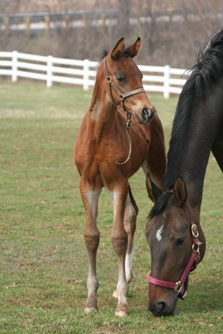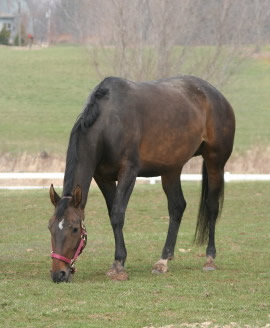 l. to rt. Dragee, Dragee and mom, mom Bianna.