The Donavan Group at Riverland Farm presents
Donavan Foals of 2006
(This is not all of the foals)
Best to view this page stretched wide.
Filly born March 28.
The first foal of the season: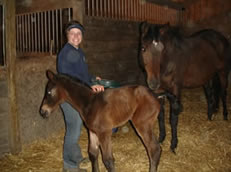 Denali, bred and owned by Chris De Rama; out of an approved TB mare.
Denali has a Donavan snip, and two hind socks!
---
D'Yquem, Emmy, born March 31. Died September 26, 2006 from a head wound. Second foal of 2006. Bred and owned by Marcy Gravett. Such a pretty girl, dance with the angels , little Emmy.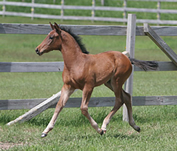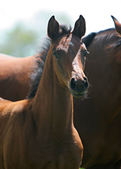 ---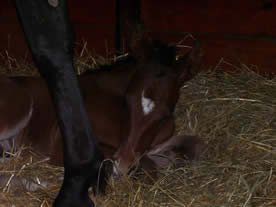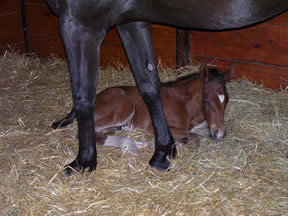 The Colt :
at Riverland
Don Noir was born on April 30, by Donavan out of Premium Oldenburg mare, Caviar by Cor Noir (Cor de la Bryere ).
Caviar with Don Noir is a very proud first time mom..
Don Noir was Top Foal at his Oldenburg NA insepction. 8.2 overall.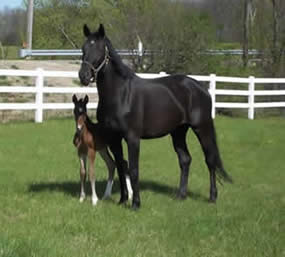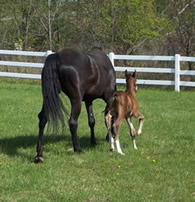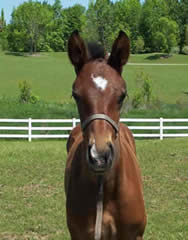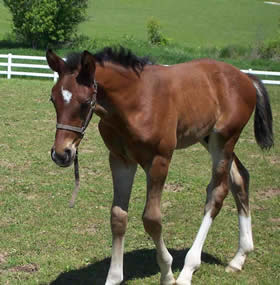 ---
*************************************************************************************
Debrentanya
Debrentanya was born April 27; by Donavan out of Bevolina, Elite Hanoverian Mare. She is full sister to 2005 DeBonne Grace. EM Bevolina is by Brentano II, Stallion of the Year in Germany in 2003. Brentano II is also sire to Brentina, Debbie MCDonald's Grand Prix, Olympic and World Cup Finalist! And they all share many characteristics!
Debrentanya is another filly, like her sister, and that is as lovely as her mother, the Elite mare Bevolina, as talented as her pedigree indicates, with ES Donavan her sire, Brentano II, her Damsire, and Olympian Brentina, her Aunt!!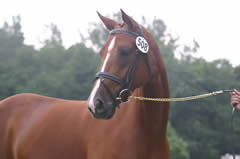 EM Bevolina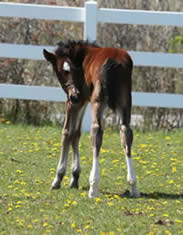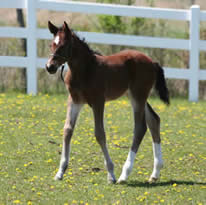 Debbie as a foal.
Below Debbie at 9 months: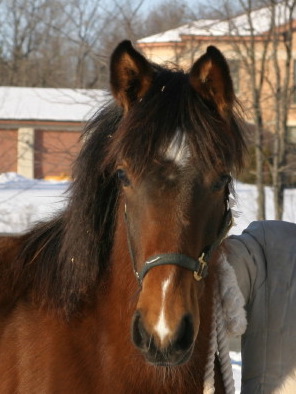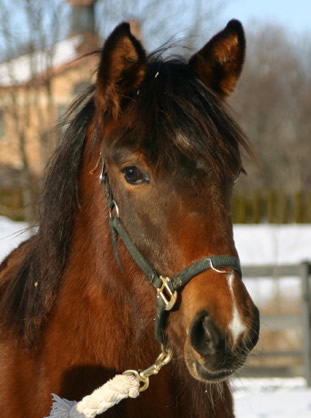 What a lovely horse she is growing up to be!!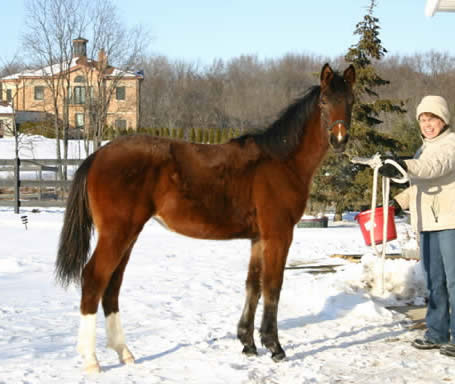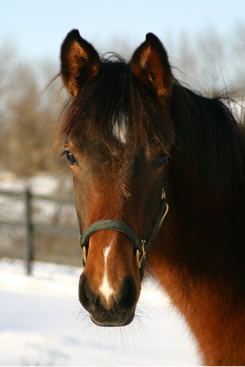 mjcostello©
---
Dakairi was born April 23, by Donavan out of Atlanta
(main book mare AHS) by Aktion, Dutch WB, Olympic
and World Cup Grand Prix competitor.
Dakairi is full sister to D'Aktion;
now 2 years old see the Colts page and Mares page.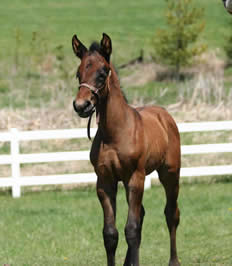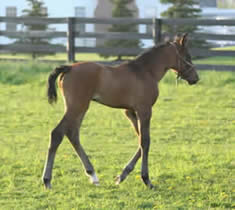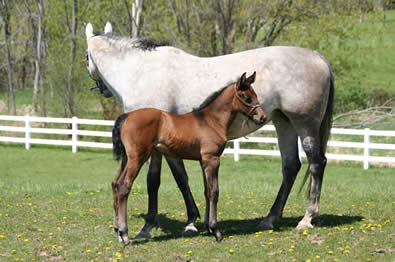 ********************************~~~******************************
---
This is Maggie and her July GOV Donavan filly , aka Faith..to be named something like Donnachea. She is owned by our East Coast cheerleader, Dee Butler!
In Training Dee has a half sister, Donnica that is now showing
wonderful ability, "brilliance" in Dressage.
The filly is new, waiting for more photos!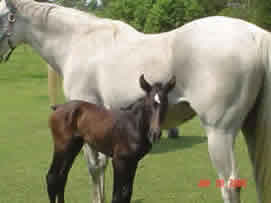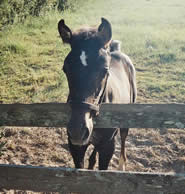 ---
Filly born to Kathy Steflovich's mare, Whispered Illusion, in New York. This lovely filly is now named Dynamic Illusion . Premium GOV filly.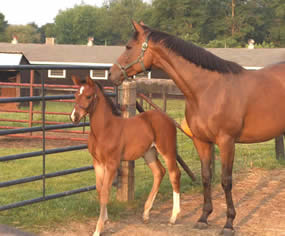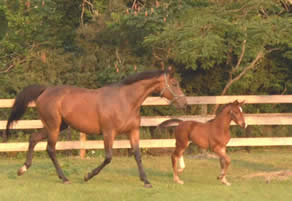 This lovely mare is a TB.
---
Diva, bred by Pananche Acres, born April, 2006. dam , TB/Percheron.