To return to News Page, click here
Foals of 2008
Colt by Donavan out of Precious Icon, (Manhattan), born March15, 2008 . Kent Island Sporthorses, MD.
To be named Dalghren KIS ...Barn name ~~Boomer. GOV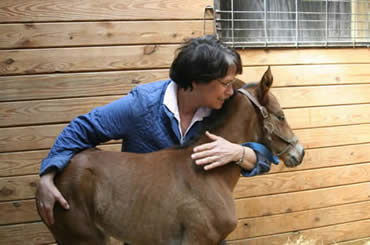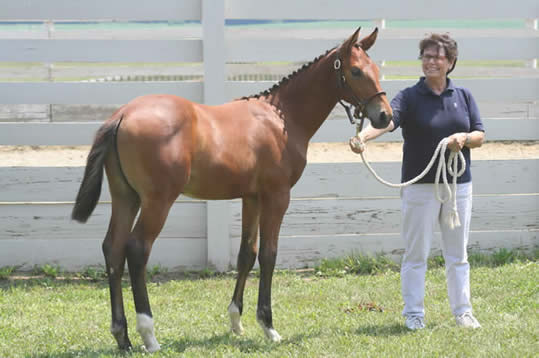 lft: Wendy and Boomer 12 hours after birth. March 15. Right Boomer andWendy, at inspection 4 months old.
Below, Wendy and Boomer and Dam, Manhattan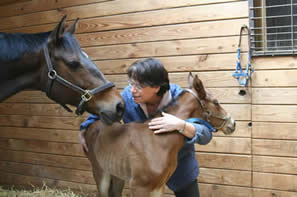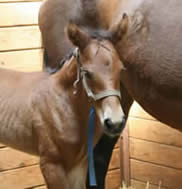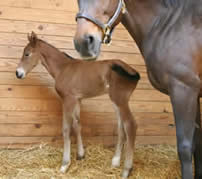 Still has not unfolded! Stay tuned! Look at the legs!
see above in July!!
See Sale page
---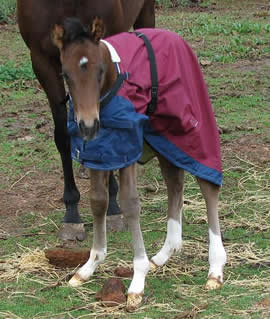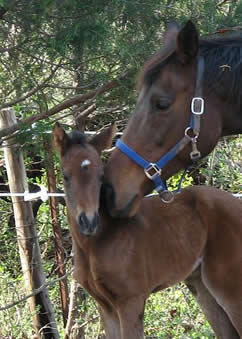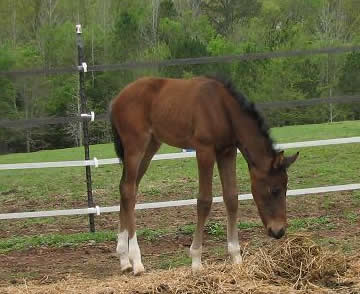 Filly by Donavan out of Dona Valiant, TB..in Texas, March 18, 2008. "Dinah"
---
Colt, Domineaux, by Donavan, April, 2008. out of C'est La Vie, Arabian mare, in Texas. Owner Catherine Valentine. pics coming soon
---
Colt by Escudo II, out of Kent Island's Caviar (Cor Noir) : Essex KIS , April 24, 2008: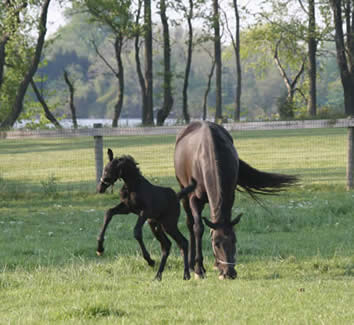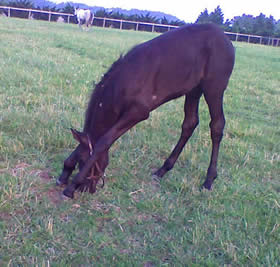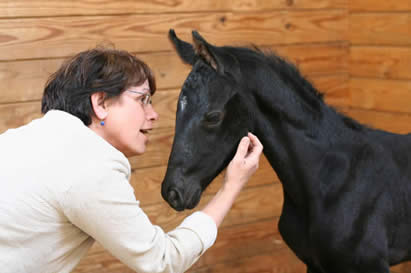 Essex, left 2 weeks old ; center JUMP!; 6 weeks, head down! , with Wendy on his first day.
Essex is a Jumper by breeding and by actions too! Though he surely dances too! See Sale page.
---
Filly by Pablo (Pilot) out of Atlanta (Aktion) Kent Island's mare. To be named Paprika KIS - Hanoverian.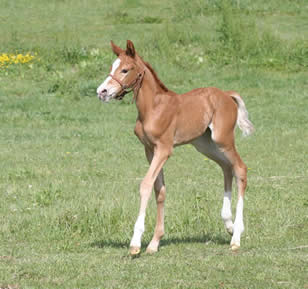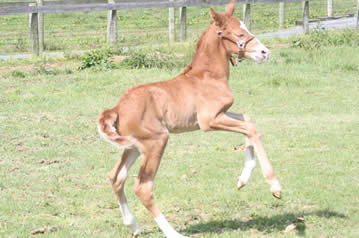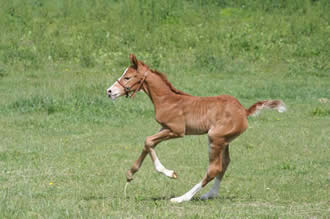 Posh is a jumper too..and a beauty contest winner for sure! Above , less than a week old.
---
Escudo II and Pablo both stand at Rainbow Equus Meadows in California. read about them from links on the News page.
---
Diamonte , bred by Sylvia Dixon, in Canada..filly.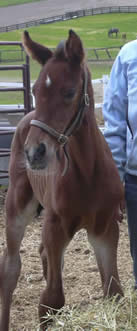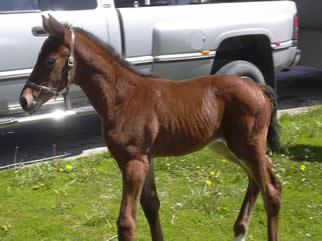 ---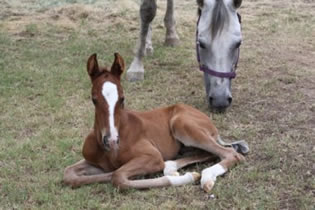 Donatello, bred and owned by Adele Martin. " He was born July 12th at 6:30 am. He's a beautiful thing and has lots of energy! Here is a link to a few albums of his. Also, a link to his page on our Website. You can check back on the website from week to week to look for the new photos that will come probably daily! He's the sweetest thing ever and we can't get enough of him. "
---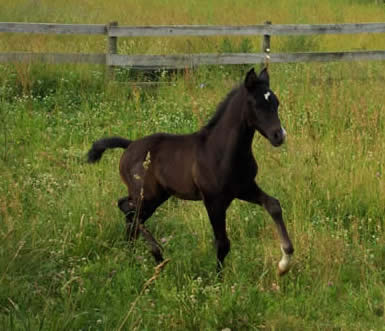 Donali, by Donavan out of Sweet Fandango, Arabian mare. Owned and bred by DeborahVanOrden Smith. ".Donali is quite a guy, and we are delighted with him. I am planning on presenting him to the Oldenburg registry in August. I would also like to breed Fannie back to Donavan next spring. I'm not sure yet whether we'll try the frozen or stay with the fresh, but I am planning on taking her to Andy Schmidt. Keep in touch. "